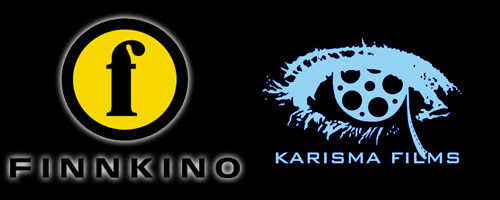 3D-Music Video Gets Finnkino Distribution
Press Release October 28th, 2009
The stereoscopic music video Essentia: Suicide in Chinatown 3D 5.1, produced by Tampere-based production company Karisma Films, will be distributed by Finnkino starting Friday 30th of October. The video will be shown before screenings of Final Destination 3D in Tennispalatsi in Helsinki, Kinopalatsi in Turku and Plevna in Tampere. In addition to 3D cinematography, the video has been mixed utilizing Finnkino's Dolby 5.1 surround sound format.
The music video is the first of its kind in Skandinavia.
—
Lehdistötiedote 28.10.2009
Tamperelaisen tuotantoyhtiön, Karisma Filmsin stereoskooppisesti kuvattu musiikkivideo: Essentia: Suicide in Chinatown 3D 5.1 saa teatterilevityksen Finnkinon 3D-teattereissa ensi perjantaista 30.11. alkaen. 3D-videota esitetään ensimmäiseksi Helsingin Tennispalatsissa, Turun Kinopalatsissa sekä Tampereella Plevnassa ennen Final Destination 3D-elokuvan näytöksiä. Kolmiulotteisen kuvaustekniikan lisäksi musiikkivideo on miksattu hyväksikäyttäen Finnkinon Dolby 5.1-äänikanavointia. Musiikkivideo on laatuaan ensimmäinen Skandinaviassa.